Templates & Resources
Get access to countless templates and resources to boost your creativity.
Save Time & Money
Create designs that stand out from the crowd in minutes at no cost.
No Skill Needed
Everyone can design like a pro without a steep learning curve.
Powerful Tools
Simple yet powerful editing tools enable you to customize your design as the way you want.
Meet All Expectations for Graphic Design
A Large Library of Stock Photos & Illustrations
Find what you want from 1,000,000+ high-resolution stock photos and 220,000+ delicate illustrations and modify them to take your design to the next level.
Get Started Now
Add Images, Text, Background Instantly
Gain more control over your design by importing photos and playing around with 100+ fonts, abundant clipart images, shapes, and background resources.
Get Started Now
Handy Graphic Design Editor
DesignCap offers many editing tools for your customization needs, such as applying effects, cropping, and managing layers. Retouch your graphic design until you're satisfied with it.
Get Started Now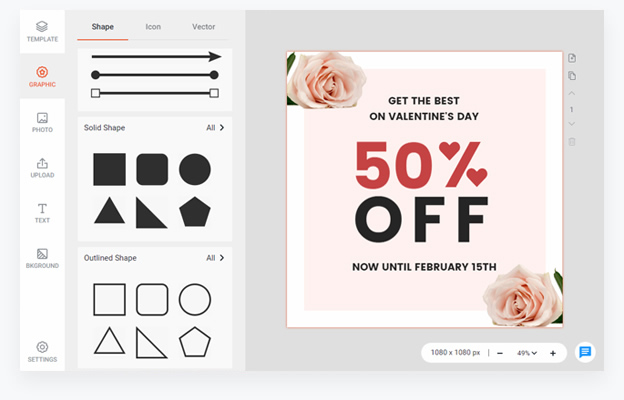 How to Create a Design in 3 Steps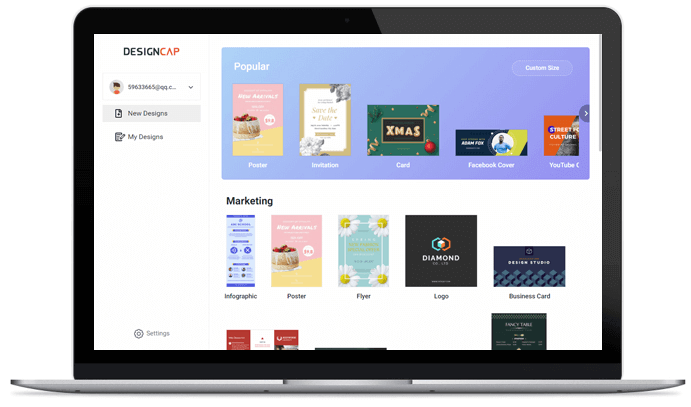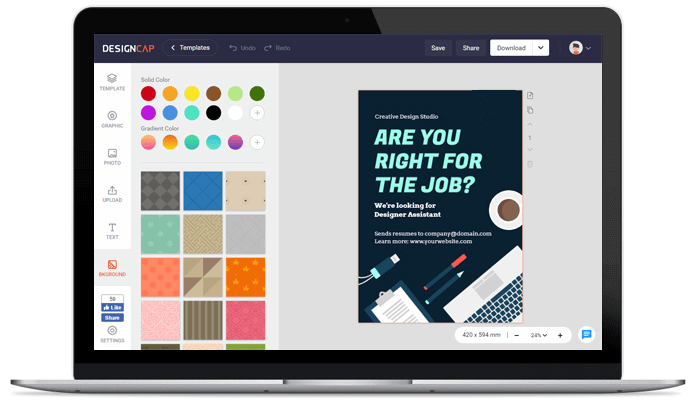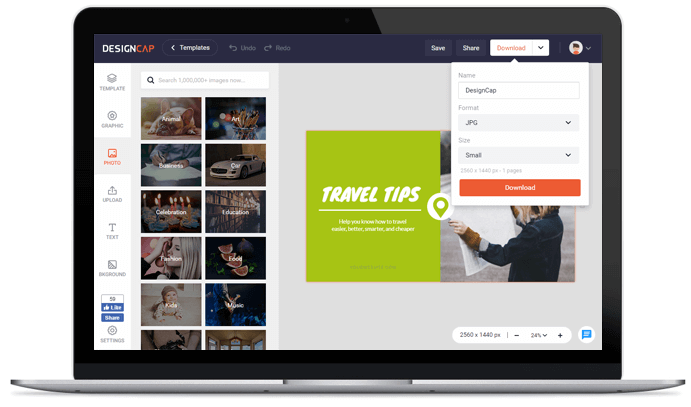 1. Choose a Template
Choose from thousands of templates to start creating your design.
2. Customize
Customize your design with simple yet powerful editing tools.
3. Export
Save your design to computer or share it online.
What Users Say
I found the flexibility of the site to be pretty good. Having worked with many design programs, it is on the top of my list.

The experience was amazing, the templates are awesome and my design came out really nice, even better than what I expected.

This is one of the most user friendly programs in my opinion...AWESOME and been amazing for my new social media experience and channels. LOVE IT!!