Features You Don't Want to Miss
Hundreds of Templates
Get inspiration from hundreds of professionally poster templates and create your own posters for various occasions and events.
Abundant Resources
Enhance your posters with a wide variety of stock photos, clipart images, shapes, fonts, and backgrounds.
100+ Fonts
100+ stylish text fonts are available to convey your message and take your poster design to the next level.
Fully Customizable
Here are many powerful editing tools to help you customize posters like a pro with only a few mouse clicks.
How to Make a Poster in 3 Steps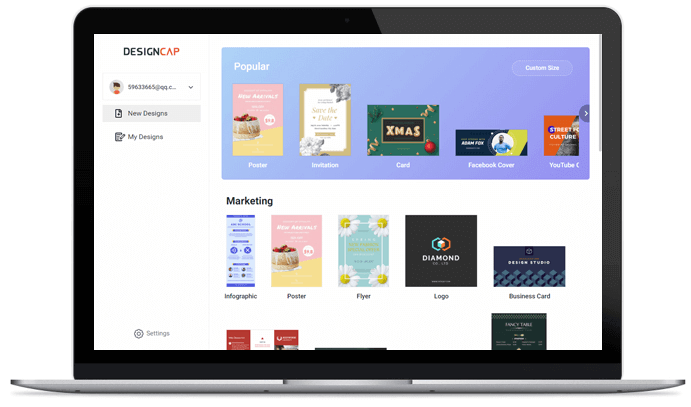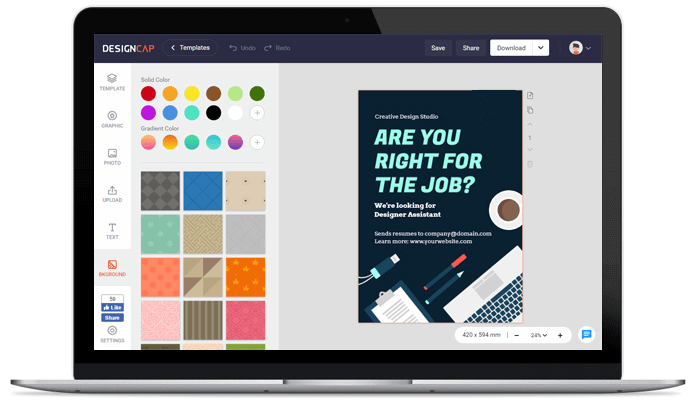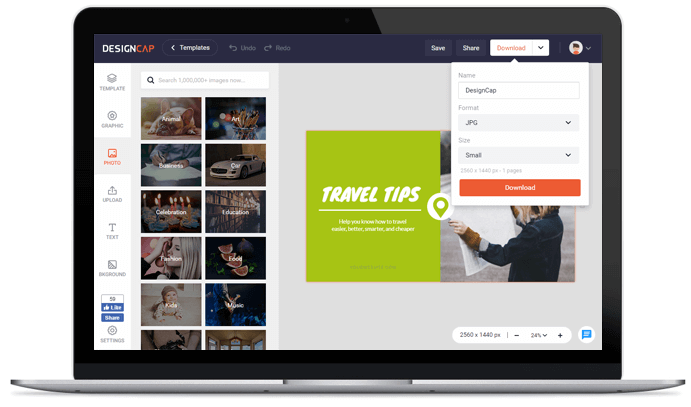 1. Choisir un modèle
Choose from poster templates to start your design.
2. Personnaliser
Customize your poster with simple yet powerful editing tools.
3. Exporter
Save your poster to computer or share it online.
Évaluations d'utilisateurs
I found the flexibility of the site to be pretty good. Having worked with many design programs, it is on the top of my list.

The experience was amazing, the templates are awesome and my design came out really nice, even better than what I expected.

This is one of the most user friendly programs in my opinion...AWESOME and been amazing for my new social media experience and channels. LOVE IT!!