The coronavirus is rampant in the world, causing more than ten thousand deaths and countless financial losses. Currently, many heavy-hit cities are locked down, public transportation is stopped and people are suggested not to go outside. It is nearly impossible to work in the office as usual.
Telecommuting is the ability for an employee to work outside the workplace. In this post, we will introduce you the top free telecommuting software in terms of communication, project management, graphic design, marketing, etc. Check them out and see if any of them are helpful for you.
1. DingTalk
Developed by Alibaba, DingTalk is an all-in-one desktop and mobile phone working communication software. This program emphasizes on information security. The chat messages can't be obtained by the third-party. Real names are displayed in chat, which minimizes the chance of fraud. Resigned stuff will be automatically removed from group chats so that no information leakage would occur. DingTalk can also be used as a video/voice conference solution. Live meeting will be saved and can be played back.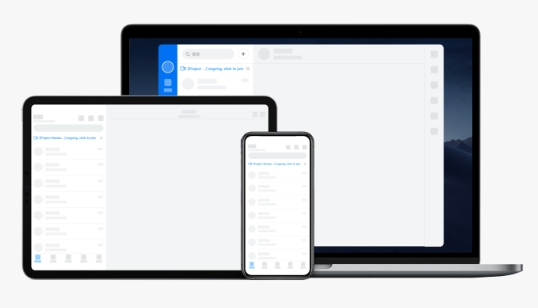 Image Credit: Telecommuting Software Ding Talk
2. Teambition
With Teambition, you can accomplish all your goals. This program will bring you completely new approaches to project learning, management and execution in an easy way.
In this program, leaders can assign tasks to anyone and enable everyone to track who is doing and what and when a task will be accomplished. All files, discussions and meeting agendas are all linked and can be shared easily, making communication highly effective. Besides that, everyone can learn about work arrangements by viewing Calender and Workbench and plan the day with ease.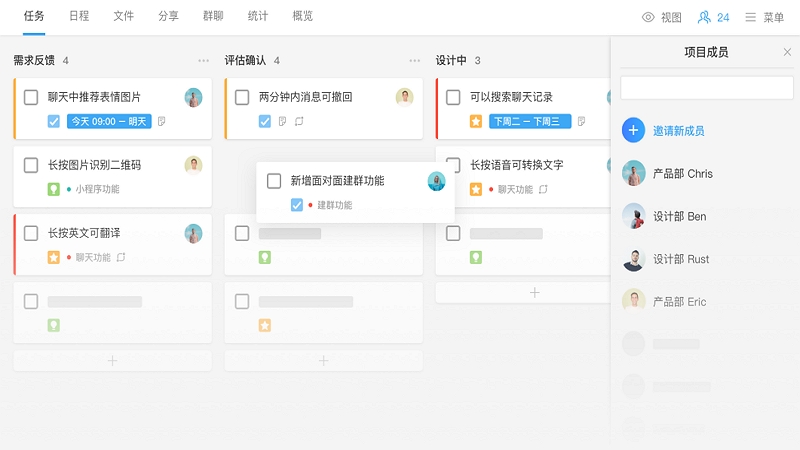 Image Credit: Telecommuting Software Teambition
3. Focus Time
Have you ever heard of the Pomodoro Technique? Pomodoro Technique is one way of time management developed by Francesco Cirillo in 1980's. According to this time management way, people can only focus on one thing for about 20-30 minutes. So, it encourages people to work for 25 minutes with all concentration, then take a 5-minute break. After four of these, you can get a longer break of 15 minutes or so. Focus Time helps you manage this process. Many people say it really helps to improve productivity.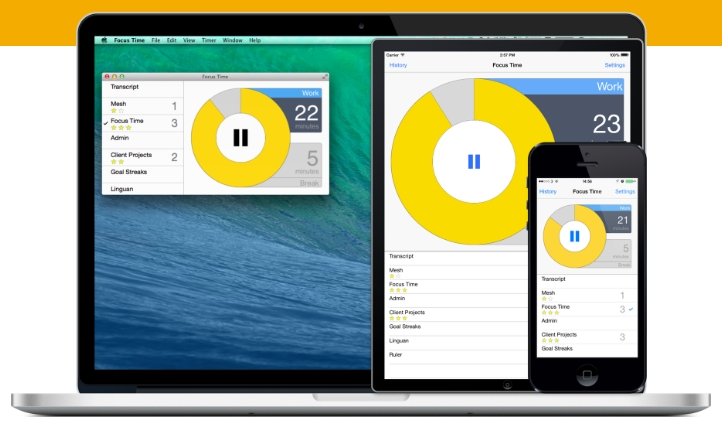 Image Credit: Telecommuting Software Focus Time
4. Dropbox
Dropbox is rapidly turning into more than just a way to store files in the cloud. It is a simple way to share those files with work and colleagues and external clients alike, especially for those files that are too big to be sent through email.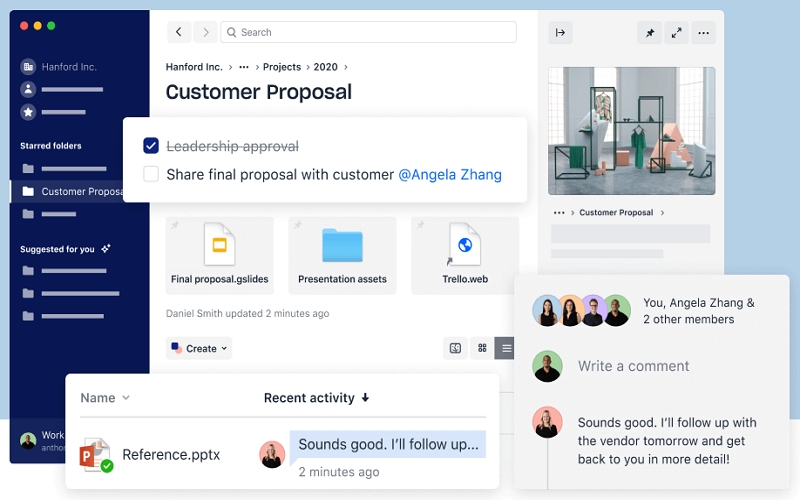 Image Credit: Telecommuting Software Dropbox
5. DesignCap
DesignCap is an online tool that helps you do graphic designs in collaboration. First of all, it contains professional and easy-to-use tools to make edits. Simple interface brings you no confusion. Moreover, it has rich art resources and templates of poster, card, invitation, chart, infographic, etc. that you can use for free to level up your design. Last but not least, with a link, others can join the design process. This program is perfect when you have urgent design work to do.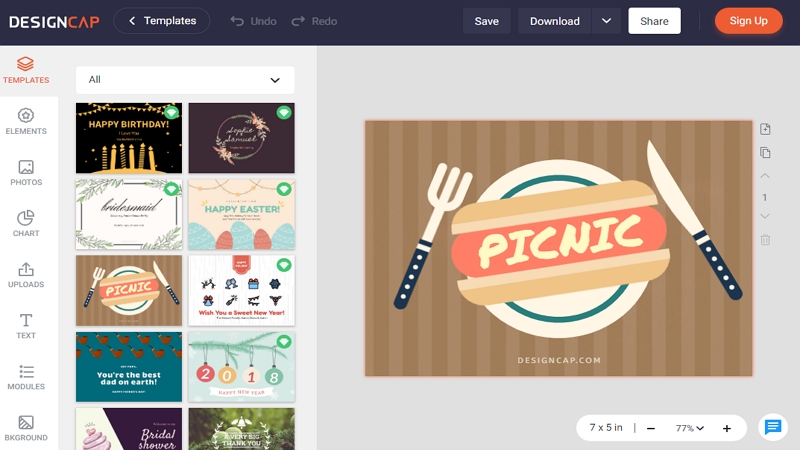 Image Credit: Telecommuting Software DesignCap
The Bottom Line
The above five are free telecommuting software during coronavirus time. Which one is more helpful? Leave us comments. If you find this post helpful, please do share it with others.